Four years ago, I was picking up pieces of myself off the ground. Three years after that, I focused on rebooting my career. This past year, I focused on my new puppy and myself.
2014 was a pretty miserable year for me. I'm sure one would ever expect it. What people tend to forget is social media is just a giant online highlight reel. There's a whole 'lotta life that happens in between posts, and for me, it was pretty shitty.
For the twelfth straight year, without fail, here is my annual survey of how I spent my year 2014.
1. Compared to this time last year, are you: Happier or sadder? Thinner or fatter? Richer or poorer?
Sadder. More on that later.

Fatter. Because I've felt so shitty for the year, I just stopped caring about what I ate.

Richer. But this upcoming year, I'm really gonna have to tighten up my finances. Not for me, but for my family.
2. What other states/countries did you visit?
Other than Vegas for summer and Christmas, I didn't travel at all this year. When I set my heart on getting a puppy this year, I pretty much felt like my spontaneous traveling days were over.
Work, finances, and Kogi all make it hard. But if I could travel again, I'd love to travel to:
Florida to see Samir's new restaurant.
Boracay or another island resort in the Philippines or Thailand.
North Carolina, to see the signature filming locations of Dawson's Creek and One Tree Hill, lmao.
NorCal, just because.
It totally hit me late in life but thanks to Sherwin, I totally feel the need to travel somewhere far away, all by myself. Unfortunately, I don't think I'll be able to pull that off anytime soon.
3. What was your favorite film of this year?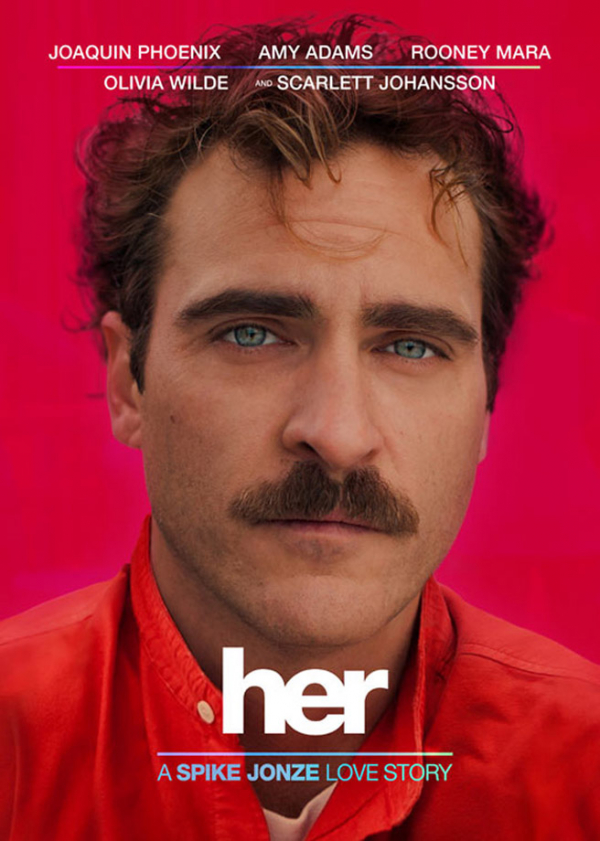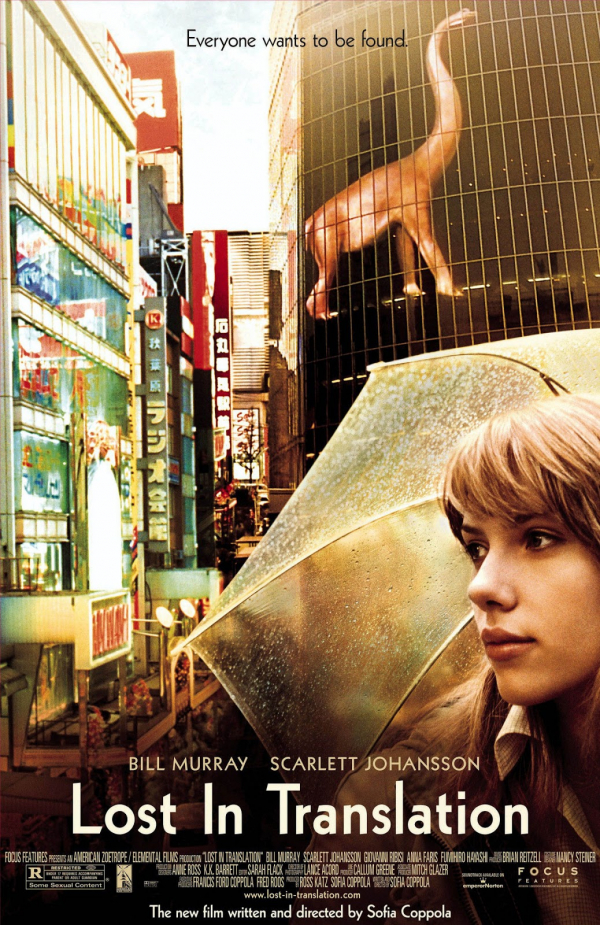 Her blew my mind because as weird as falling in love with an artificial intelligence sounds, the love between Theodore and Samantha seemed so genuine. Scarlett Johansson's performance was so real and she didn't show her face at all.
After Her, I started watching other independent love flicks and stumbled on Lost in Translation. The first time watching it, it didn't really amuse me...until the very last scene. I rewatched the movie a few more times and opened my heart to appreciating the subtleties between Bob and Charlotte leading up to the end. There's just something about two complete strangers coming into each other's lives right when they needed someone most.
4. What was your favorite TV program?
Vampire Diaries
The Walking Dead
Modern Family
Suits
One Tree Hill
New Girl
5. What was the best book you read?
A self-development book that I refuse to share publicly, lol. (It's not some book on dating or sex, if that's what you're thinking.)
6. What were your favorite memes of the year?
7. What was your best food discovery of the year?
Del Taco's "Make it Bold" secret menu item! Back in the day, they used to add a couple fries into each breakfast burrito, and for me, it would be the little cherry on top, just like the pickle slice in a McDonald's cheeseburger. I was so pissed when Del Taco stopped putting fries in the breakfast burritos years ago...but now I can have it whenever I like.
8. What was your greatest musical discovery?
Thank you Spotify for introducing me to their music when I was playing my Edwin McCain radio station.
9. What were your favorite posts on social media this year?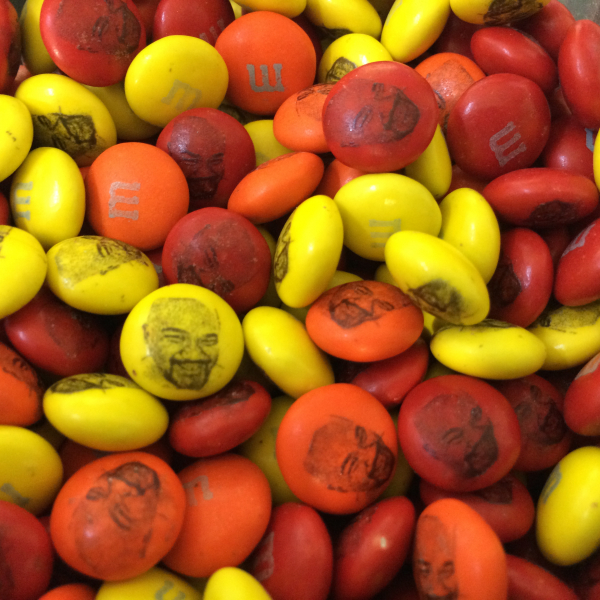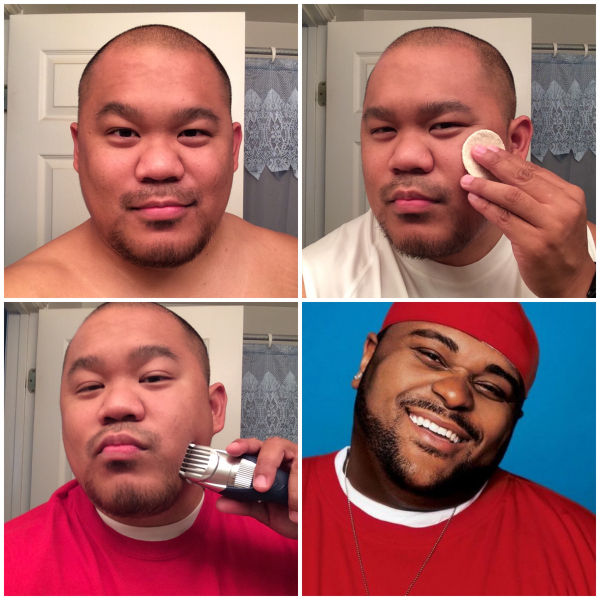 10. What song(s) will always remind you of 2014?
Parachute - You and Me
Parachute - Forever and Always
Matt Wertz - Someone Like You
11. How would you describe your personal fashion concept in 2014?
A year ago I wrote:
Thankfully I'm no longer in that dead-end job. I worked my ass out of debt and I'm comfortably making enough to occasionally splurge on new clothes.
I'ma step up my game a lot next year.
This past year, I didn't really step up my game, lol. Because I work from home most of the year, I kinda spent most of my time in basketball shorts and didn't feel the urge to redo my wardrobe.
But after going to my first business conference by myself, I have a better idea of what kind of grown-up style I want to get into. And to start it off, just a couple weeks ago I got fitted for my first real custom-tailored shirt. If that turns out well, I'll definitely be investing more into it.
12. What words/phrases/slang did you pick up on this year? Who do you blame?
No new slang this year but I finally started embrace emojis in texts and tweets, lol. And thanks to iOS 8, I started to use animated gifs in text messages a lot.
13. What mainstream trend did you resist?
14. Did you keep your New Years Resolutions? Will you make more for next year?
A year ago, I wrote this:
For 2014, my resolution is to stop using my phone while driving. I'm still pretty bad these days, frequently snapchatting, texting, or checking Twitter while driving on the freeway. I definitely need to quit that.
(Note: this resolution does not apply when traffic is at a complete stop or going less than 5 mph.)
Pat on the back for giving up texting while driving. But I can't say I completely went hands-free because I started to rely full-time on Waze for navigation.
I'm also going to commit myself to My Fit Foods. I might not stick to it for ALL meals but I think I can commit to it for at least 70% of my meals. Hey, it beats eating out for EVERY meal like I've done in the past.
Yeaaaaaah, about that. My Fit Foods was fucking expensive (around $38/day for food) and it made my eating schedule super strict. It worked out for a few months when I had no social life, but when I started to go out again, it just got too expensive and restricting.
With My Fit Foods, I'd have all my meals lined up for several days. If a friend came to town and hit me up for dinner, I'd of course say yes...but then an expensive prepped meal would expire and go straight into the trash.
This year, I'ma get back to giving up french fries (except one french fry cheat day per month), no soda, and minimal carbs for dinner. That was the same resolution I had two years ago and it worked out great; this past year, I caved and gained like 15 lbs, lol.
15. Describe a typical day for you this year.
It's funny. Before Kogi, I had no idea what my days would be like. Now that I have him, I don't remember what my days were like before him.
My daily routine changed throughout the year as Kogi grew, but here's the breakdown:
First month with Kogi when my boss was on vacation for all of July and I was able to work from home. Wake up at 6 or whenever Kogi started barking since I was sleeping downstairs on the couch next to his crate. Struggle with getting Kogi to poo on the pad outside. Playtime and hand-feed his picky ass. Work for a couple hours. Kogi's potty break. Playtime. [rinse, repeat] Hand-feed Kogi at 12 and dinner at 6. Work more, catch up on reading/TV, potty breaks and playtime until midnight.

Before Kogi's vaccinations — Kogi started to enjoy sleeping in his crate so I'd sleep in my own bed, wake up at 6 for potty break and hand-feed him breakfast. My brother and I sectioned off the TV room and would take turns playing with Kogi while I worked or Mark ran errands. Kogi, of course, would occasionally piss and/or shit on the carpet, lol. Make Kogi run around in circles around 7 (when he'd always get hyper) and then hand-feed him dinner. More switching off with watching Kogi downstairs until bedtime.

After Kogi's vaccinations — Kogi's potty training FINALLY started paying off. We also started giving him more access to the rest of the house. Wake up and walk Kogi around 6:30. Make him eat breakfast on his own. Work from home while Kogi runs around. Lunch at 12. Work then walk Kogi for an hour before sunset. Work and read while Kogi did whatever he wanted.

After the dog park opened — Kogi wakes me up to excessive face-licking around 6:30. Immediately open the backyard for him to potty. Breakfast. Work while Kogi naps throughout the day. Occasionally play fetch with him from my desk, lol. Take him to the dog park and watch him lick peoples' faces before sunset. Big dinner for Kogi then he usually KTFO around 8:30ish. Work more, catch up on reading, then bedtime with Kogi.
(Those are all the days that I work from home. I still drive to the office in Beverly Hills once or twice a week.)
16. What did you do on your birthday?
Kept it simple again — birthday pizookie with Jenny and Mei.
17. What did you really want and get?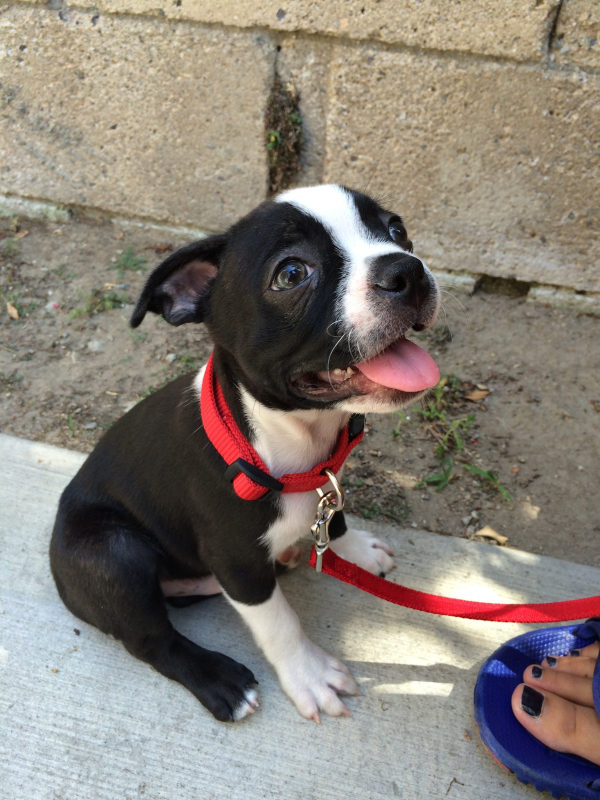 18. What do you wish you'd done more and/or less of?
Less dwelling and more going out and being happy? This year was a really shitty year for me, frankly, which made it really hard for me to want to go out.
I've been fighting a lot of demons inside me for months, and I may be wrong about this, but I'm trying to figure it out before I put myself out there again socially.
19. Did you suffer any serious illness or injury?
Got the stomach flu for my first time. I thought it was just a bad week-long case of diarrhea, lmao.
20. What was the best thing you bought?
Puppy Kindergarten classes for Kogi. I originally didn't plan on having him take classes but I'm SUPER glad I did because the early socialization made him into the lovable, extroverted dog he is today.

Neck pillow from Bed, Bath and Beyond. I was having a lot of trouble sleeping for a few weeks so I impulsively bought a neck pillow to see if that'd help my neck. IT WORKED WONDERS. I quickly learned that neck pillows can be worn(?) in different angles to accommodate the randomest of sleeping positions.
21. Where did most of your money go?
Mostly food, lol.
And for the first time in a long while, I started upgrading things in my house. It blows my mind how quickly 11 years went by. So much crap in my house is due for an upgrade.
22. Which celebrity/public figure(s) are you crushing on?
Danneel Ackles from One Tree Hill

Anna Kendrick

Scarlett Johansson's voice in Her

Claire Dunphy
23. What political issue stirred you the most?
The whole Net Neutrality thing is really driving me nuts and I hope it gets resolved soon.
Yeah, there were a bunch of other more "mainstream" political issues, but without net neutrality, internet service providers could essentially censor issues like #Ferguson if they were lobbied with enough money.
24. What did you do to further your career this year?
I went to my first business conference by myself this year — An Event Apart in San Diego. LOVED IT. It was refreshing to be surrounded by fellow designers and developers that valued UX design like me. I learned a shitload about mobile-first web development and spent the rest of the year getting really good at it.
25. Did anyone close to you die?
Yes. Rest in peace, Chelsea. <3
26. Did anyone close to you give birth?
omfg, so many babies this year. I know I'm missing more but a few friends off the top of my head:
Danny B had Grace
Sherwin had Malcolm
Norm had Parker Benny
27. Without giving names, did anyone do anything really disappointing? What did they do?
Nothing comes to mind for this past year.
28. Who did something worthy of celebration?
Lots of engagements!
Alan and Liz
Cathy Nguyen
Jeremy and Rachel
AJ Mariano
Kris Mark
Hilary Brown
Ness winning UCLA Spring Sing!
And of course, congrats to Carissa & Michael for their BREAKOUT year into the music industry!
29. Who did you miss?
BTVfam and all the epic memories we made, 2008 - 2011
30. Who/what kept you sane?
Kogi.
And it sounds kinda lame but honestly, closely following the tech industry has kept me amused and motivated.
31. What did you do in 2014 that you'd never done before?
Ate real sushi! I never thought that day would come.
Zumba! JoJo had me with, "I don't do the gay shit," lmao.
Got my face printed on M&Ms! Just one of those stupid bucket list items I had to cross off.
Went to my first business conference on my own.
32. What date/moment from 2014 will remain etched upon your memory, and why?
July 5th, 2014 — The day I brought Kogi home.
There was a nice string of weeks when I got to spend quality time catching up with old friends, many I hadn't seen in years. Really meaningful one-on-ones with Aileen, Alex John, Allie, April, BK, Chris, Cynthia, Huz B (after 17 years?!), Jackie, Mei, Meliss.
33. What was your biggest failure?
Being selfish with my family. It's a really long story that I can't share publicly but I can say this:
From now on, instead of wondering what my family can do for me, I will focus on what I can do for my family.
34. What one thing would have made your year immeasurably more satisfying?
Learning to love myself. I think all aspects of my life would be a lot better if I just learned to love myself.
35. What was your biggest achievement of the year?
Does raising a puppy count? Honestly, getting a puppy felt like a huge, real world milestone for me. I spent SO MANY NIGHTS researching and researching about breeds, dog food, health, potty training, socialization, etc.
Three years ago, I felt it'd be impossible for me to raise a puppy because of time, money, and work. But in the past two years, I really got my shit together so I could finally achieve one of my childhood dreams.
36. Do you hate anyone now that you didn't hate this time last year?
Nope. I just focused on myself and the few friends that I really care about.
37. Did you fall in love in 2014?
No. Until I figure myself out, I'm totally incapable of loving someone else right now.
38. Which new person made the biggest impact on you this year?
Kogi Bryant, of course! Just 5 months ago, he was this tiny little thing, the size of a gerbil, that could hold in one hand. Now he's a 14.5 lbs, people-loving, face-licking, sock-stealing, slightly-yet-adorably clingy sleeping buddy for life.
It's crazy. Just 6 months ago, I was trying to picture what my life would be like with a dog. And now, I can't picture my life without him.
Every time I play with Kogi, I can't help but be jealous of how many people out there got to grow up with a dog their entire lives.
39. Tell us a quote or song lyric that sums up your year.
I think you can't wait for someone to fly underneath you and save your life...I think you have to save yourself."
—Meridith Grey, Grey's Anatomy
Also:
I don't need you to save me. Just hold my hand while I save myself.
40. Tell us a valuable life lesson you learned in 2014.
Take more meaningful photos. Once I got Kogi, I quickly learned the difference between Instagram-worthy photos and meaningful photos. I have this kick-ass iPhone camera with me at all times, and I kept finding myself taking photos of my food instead of me spending time with loved ones. 20 years from now, am I really gonna give a shit about that one donut I ate? Hell no.
This doesn't mean that I'm going to stop taking food porn, lol. Rather, I'll make a more conscious effort to capture meaningful moments.
True selflessness is giving and expecting nothing in return. My entire life, I believed in treating others the way I'd want to be treated. In retrospect, I've always taken that concept too far. I've naively believed that giving meant I am entitled to getting good things later on. I understand now that the feeling of entitlement cancels out any selfless act.
Being introverted doesn't mean I have to stay home all day by myself. I can take myself out on adventures.
I need to figure out how to make myself happy. I realized how dependent I am on others to feel happy. I can't be dependent on that anymore. I need to depend on myself.
Forgiveness does not necessarily mean reconciliation. There aren't many friendships that I've ended, but the few ones I did, I forgave and walked away. And when the other party tried to come up to me again, I'd just keep on walking.
I used to feel a little guilty about this. I'd ask myself, "if I'm not willing to hang out with them again, did I really forgive them?" But I've learned that forgiveness and reconciliation are two different things, and I shouldn't feel the slightest bit of guilt for trimming the dead weight from my life.
41. If you could go back in time to exactly one year ago, what would you tell yourself?
Dear Past Self,
After several restless nights, you'll peel back all of the layers of your personality and finally find the one character flaw that is the source of all your problems. Brace yourself, Mel. 2014 will be a difficult year, both mentally and spiritually.
42. What are you looking forward to in 2015?
Organizing Conferences. My boss has big plans to organize his own self-development conferences this year and I'm really stoked about being a part of it. My boss mingles with some of the most fascinating minds in the world. I've met a couple of them and I hope to meet more of them at our events.
Apple Watch. When I was little, one of my favorite books at the library was The Usborne Book of The Future, and the most memorable page from that book was about smart watches. I've literally been waiting for something like the Apple Watch for over twenty years.
More blogging. I realized that my biggest obstacle for maintaining a blog was my obsessive writing. My long form blog posts take me HOURS to write up, and that always intimidated me from posting more frequently. Recently I learned that instead of doing longform pieces, I should do a ton of shortform posts. I've been writing a lot more lately, mainly about tech, but I hope to step it up this upcoming year.
43. If you could talk to your future self one year from now, what would you ask/say?
Dear Future Self,
How's Dad doing?
How's your career going? At work, we're in the very early planning stages of organizing multiple conferences this year. How did they turn out?
Are you still happy at work? I'm starting to feel a little philosophical tension between me and bossman. I'm slowly opening up to the idea of relocating for work and change of scenery. How does SF sound to you now? What about Vegas or Texas? I'm not actively looking right now but I'm definitely keeping those options open.
And lastly: did you find light at the end of the tunnel? I'm hella struggling right now... Been struggling all year, actually. And the part that scares me the most is, for the first time ever, I have no idea how I'm gonna get through this... =/
I don't expect anyone to save me. So, I guess, for now, this is the part where I grow.