I have a ton of things to be thankful for these past few months. Lemme start from the beginning...I'm thankful that:
a couple years ago, Meliss showed me some random vids of Gabe Bondoc, her YouTube Idol.
back in July, I did a spontaneous weekend trip to San Diego after our plans for a beach day in Huntington fell through.
back in August, Meliss showed me her favorite rendition of Getting Stronger performed by Cathy Nguyen and Randolph Permejo.
Meliss flaked on some guy last minute one Saturday night in September so we could eat at The Boat instead.
Meliss recognized Cathy and I recognized Gabe eating a few tables down from us that same night.
I added Cathy on Myspace on couple days later.
Cathy posted a bulletin on Myspace about broadcasting live on this new thing called BlogTV.com.
a few days later, Jeremy "Passion" Manongdo was in Gabe's channel and took over when Gabe stopped broadcasting.
That same night, Jeremy co-hosted Nessa, who is an amazing & beautiful talent. She invited everyone to see her perform at an It's A Grind coffee shop (IAG) in my area.
I logged onto BlogTV during a slow day at the office and started chatting with bkeeeezy (Bryan Keith).
Chris P. rolled with me to the USC Mabuhay performances where I bumped into and chilled with Bryan Keith & Cathy. If Chris hadn't rolled with me, I wouldn't have gone.
I met a bunch of BlogTV people at IAG and In-N-Out the Friday after, including Adoboy, Janice, JecJec, Katzy, Kinh, Nessa, Nicole, Nina, Richard.
I met even more people at Oktoberfest the next night and I got to introduce Meliss to BK and everyone.
The thing I'm most thankful for is how all the stuff mentioned above is just the beginning. Since Oktoberfest, there's been a bunch more things to be thankful for like:
Halloween at Adoboy's
Watching Emily Rose at BK's
BK's Birthday Surprise at The Getty Museum
the Expressions of Faith show
the FAMS show...and how people came in from NorCal, SD, Chicago and even Alaska!
Barkada Got Talent at Cal Poly
Jam Sessions at In-N-Out
Korean BBQ runs
"Skype Orgies"
everyone saying "goodnight" and then 30 mins later everyone is back online again. :rofl:
This list keeps going on and on...
And just to think, all this madness just started at the end of September! I've met more people in the past 2-3 months than I met all of last year. Just this morning I was rewatching that video of Jeremy co-hosting Nessa and it trips me out seeing all these names in there that I didn't know back then but I know so well now.
So much has happened since that recording, it feels like that was several month ago! It just goes to show how much can happen in just 30 days, and how even the smallest, most trivial things -- like Meliss flaking out on that one guy that one night -- can have such a profound affect on a person's life later on.
I'm lovin' every bit of it.
Happy Thanksgiving, everyone!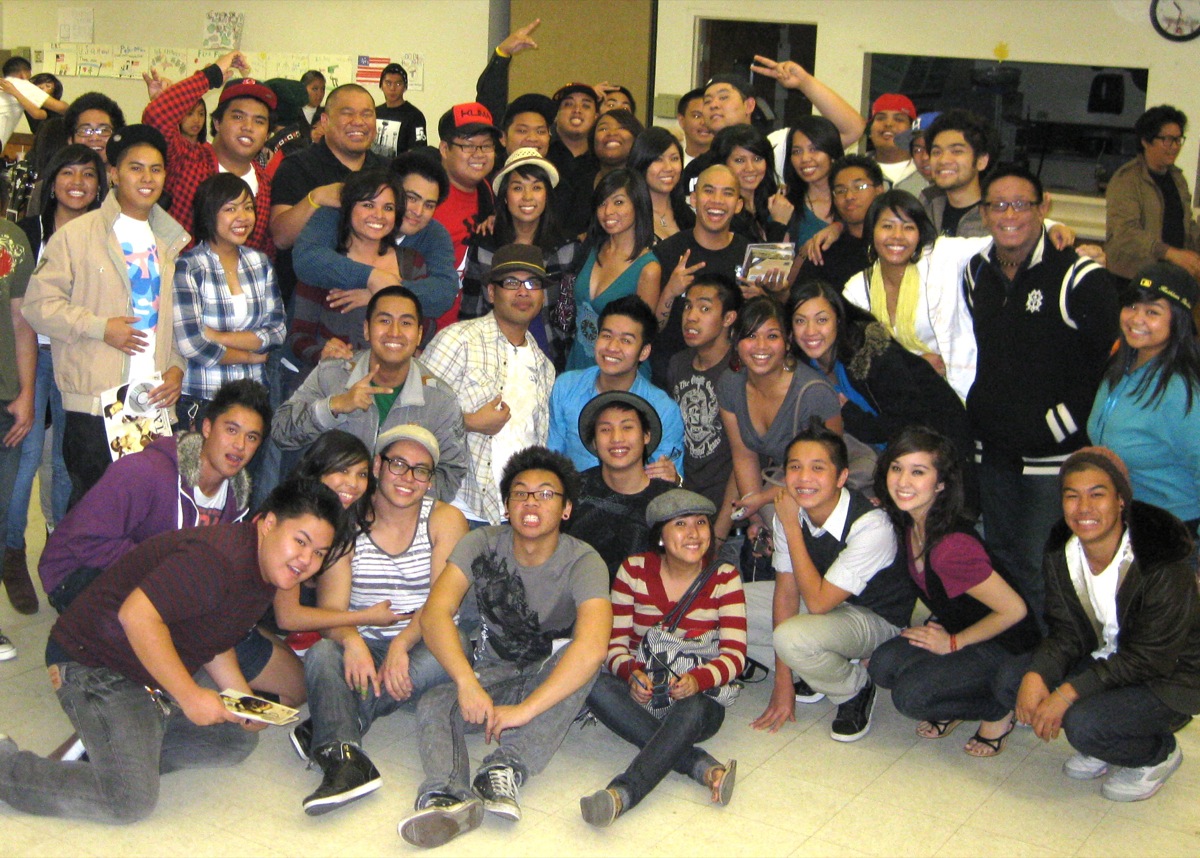 Much love to my BTVfam: (in order of when I added them as friends)
gabebondoc
lilcdawg
ron_palustre
nessarica
listen2passion
tl2eesa
0summerbreeze0
randolphpermejo
ajRAF
yourstruly_melissa
raelynnerosales
johnsy204
elwoodespiritu
UrbanGermany
krismark
Reii
bkeeeezy
Adoboy
HuskyboyDrew
JaniceXP
heyyclifford
gotkatzy
hazelb
cynthiaroseyoung
FranklinGervacio
itstoofragile
Mquerol
TPM_Music
dj_keeno
RTran
thatsajudy
adrieee
Jackielyn
genethis
heyitsloris
iknowrenato
kl0v3
ajiiizzzle
Kinh4theNguyen
akachrisTOPS
9natran
alerissasasa
elyag
lOrangutan
Infamiz
fallenxANGEL
jecjec
JPElchico
ChristineL
Nivette
Jonjcp
JayMarquez
r0ckingreen
n1kk117
stanisms
Marlo_T
Moinz
jaypwnsyou
japstaboi
whatevalex
Genix
LovAL
MACHUCLORES
natlielatanuy
filpgal77
JanelleDoes
GummyBearsGalore
chaaaany
itsjamilerr
janne
Jaqqtmolina
blinktwice4y
JstNDuN
mr_lalepa
anthorny
philchao
stephbaloy
njthepenguin
:grouphug: